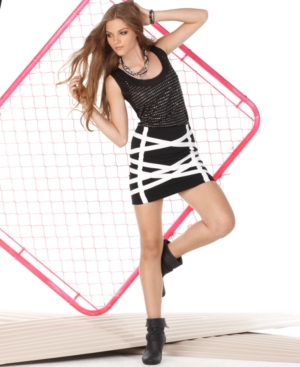 Are you a fan of Herve Leger?
If you never heard of it. it is a brand branched off of BCBG and they make fabulous dresses. many celebrities wear these sexy tight dress, like Blake Lively and Kim Kardashian
This image above is from Madonnas Material Girl Collection
Its a bandages skirt which would pair perfectly with a tight black tee shirt or tank top and you could have this red carpet Herve Leger look a like.
above: Leighton Meester on Gossip Girl wearing Herve Leger

happy shopping!

Love,
Fab U